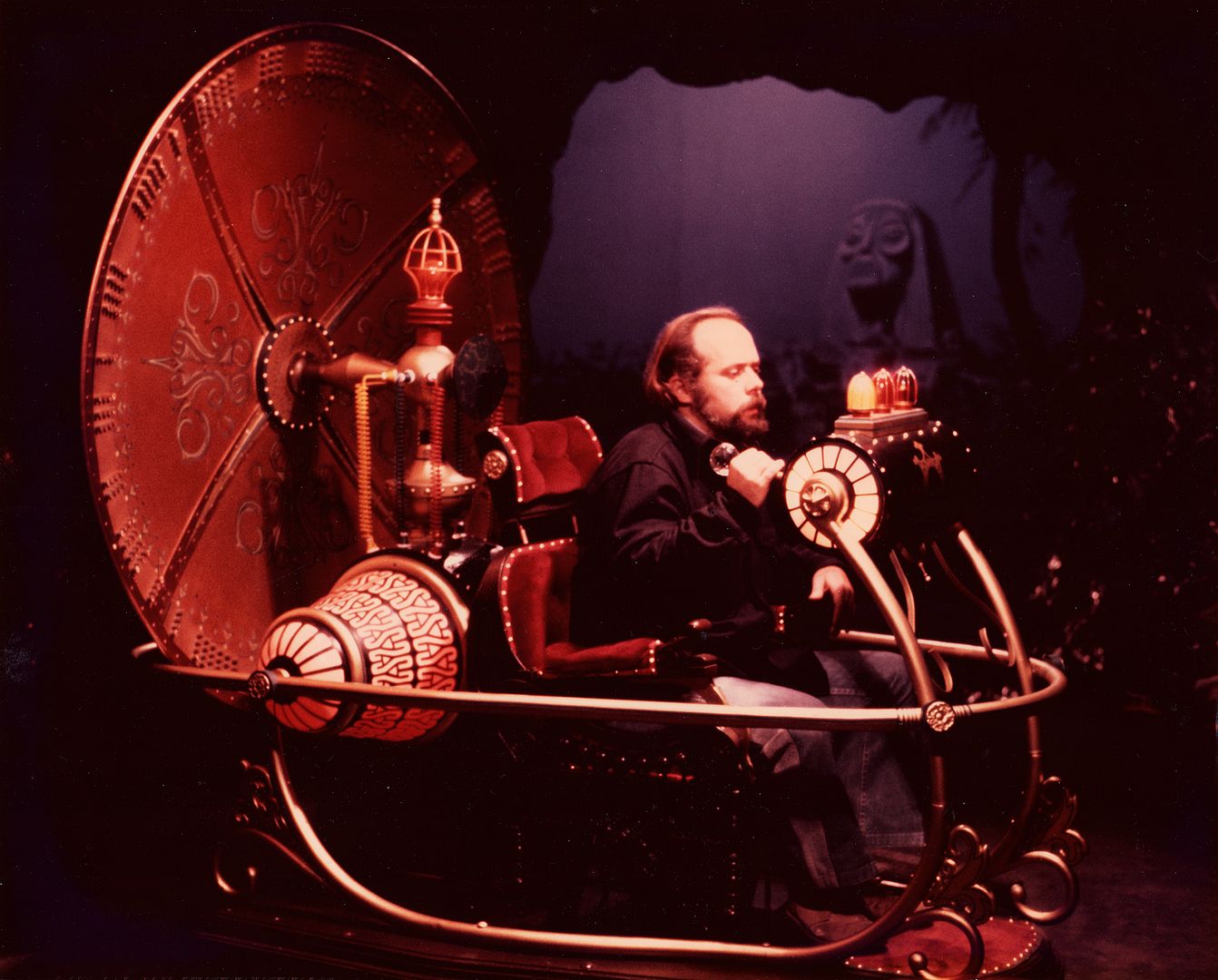 Here are some exclusive shots showing the great Tom Scherman that no one have ever seen before! Tom, as we know, was the absolute Nautilus specialist - and thanks to him we have a full size Nautilus at Disneyland Paris - but he also found in love with one of the most famous props in films history, i.e the Time Machine from George Pal 1960' Time Machine movie with Rod Taylor.
The Time Machine
prop has been lost for many years and s
omeone bought the Time Machine at a MGM auction in the 1970's along with a bunch of other stuff and set up a traveling exhibit. Later he ended up selling off the items. I heard about it and Tom & I went to the place and Tom Sherman bought the machine. That is where the photos below of the unrestored Time Machine were taken by Evelyn Turner. Evelyn didn't follow what happened to it after that except that she understand that someone named Bob Burns ended up with it.
You can see plenty of pictures showing the condition of the Time Machine before and after its restoration and the Bob Burns Halloween show "Return of the Time Machine" that happened once it was restored
on the Time Machine project website
HERE.
The pictures that you'll see above and below were sent to me by Evelyn Turner - who is the one who provided to me the other pictures of Tom Scherman that you've seen
in a previous article posted last year HERE
. Evelyn met Tom through mutual friends around 1973 when she was living in Hollywood. Tom gave her a tour of his Nautilus apartment, which was very impressive and they started going together and stayed together a few years, through about 1977 when they grew apart and went their separate ways. You'll see Evelyn in the Time Machine in a few seconds but first, let's have a look at this legendary prop as it looked in the movie.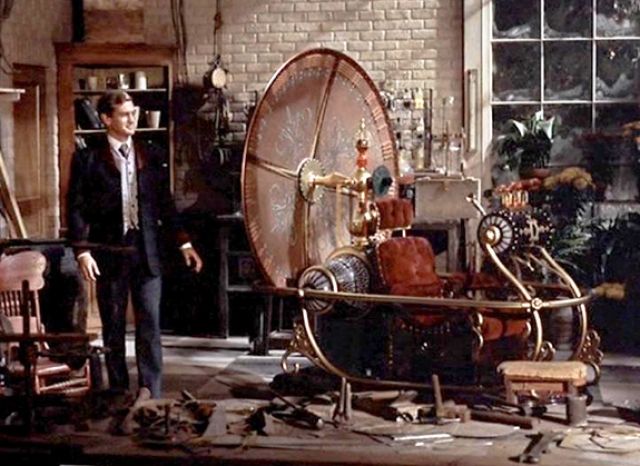 Many years later, here is Tom standing in front of the Time Machine during its restoration.
And here is Evelyn Turner, that same day, in the Time machine. Evelyn is the one who shot the pictures above and below.
Two pictures of the Time Machine without Tom or Evelyn...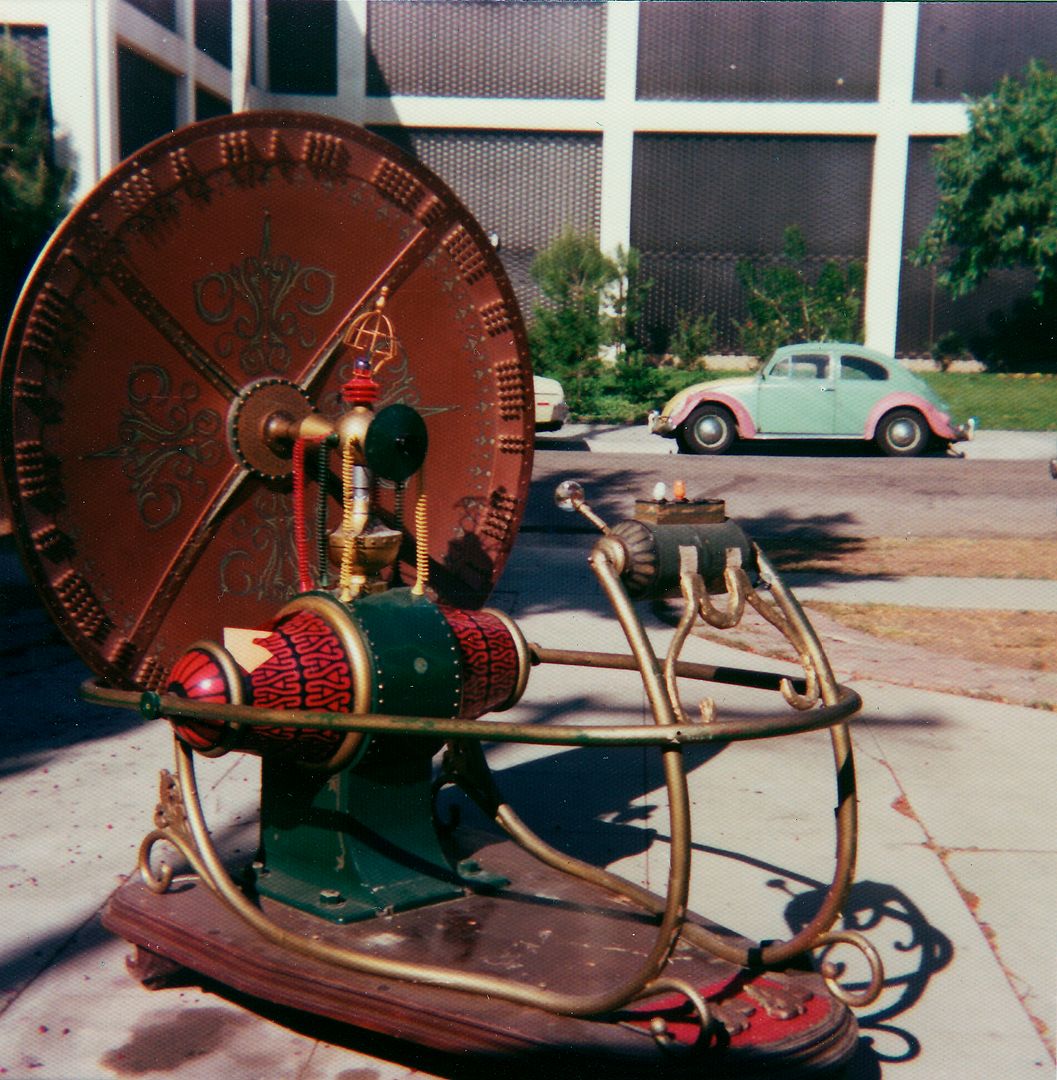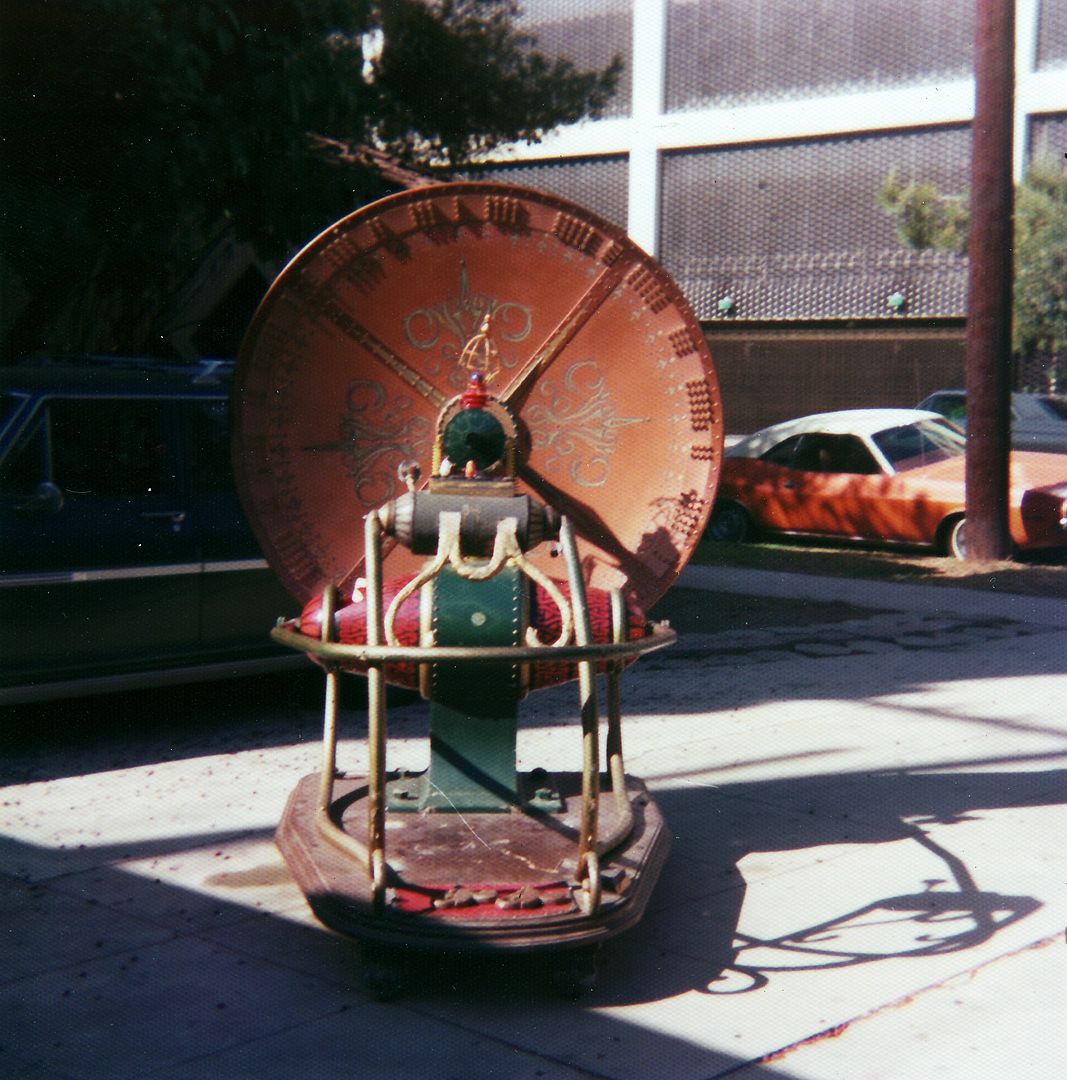 In one of the movie scenes, Rod Taylor, sit in the Time Machine is on its way for another era...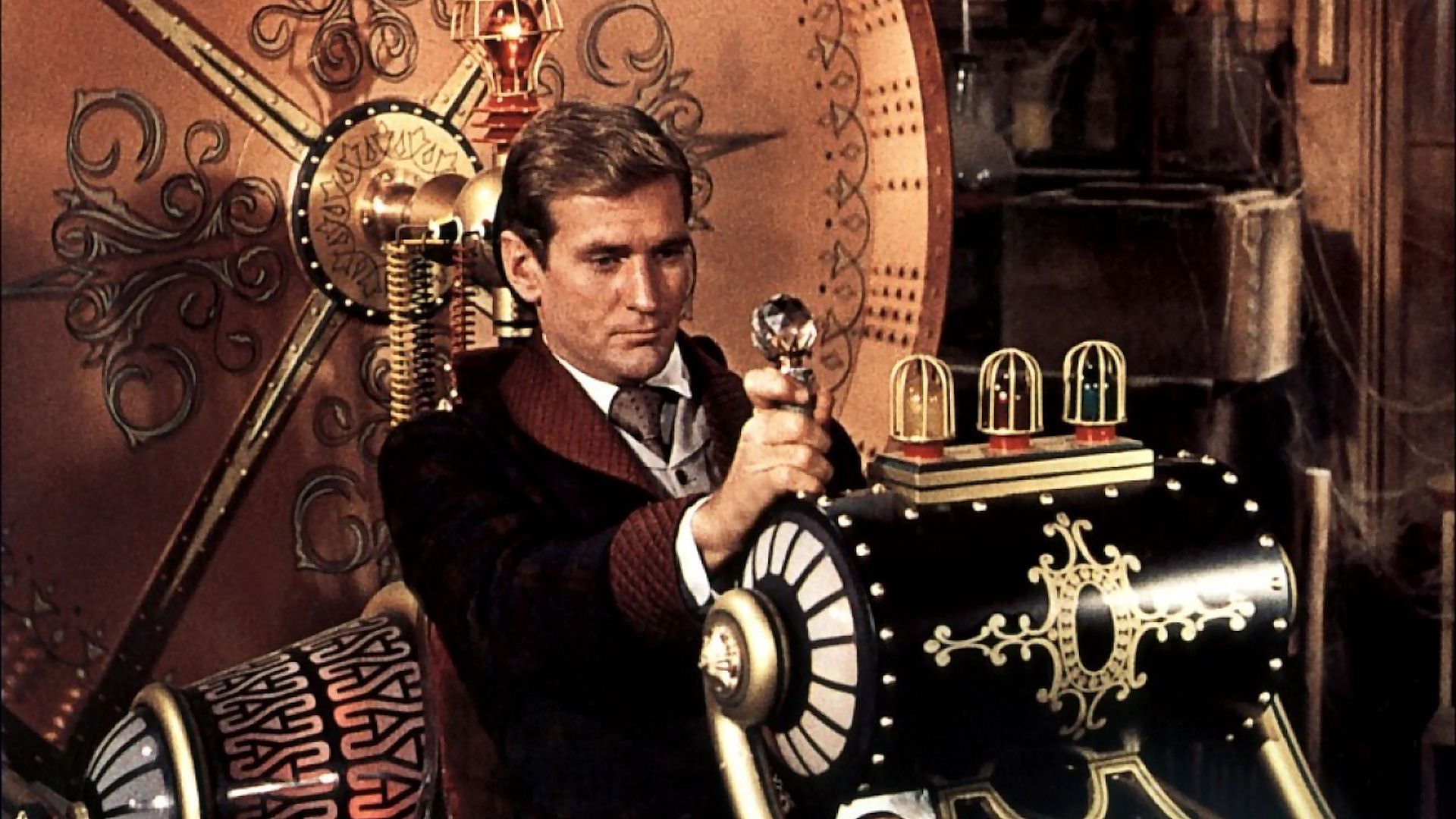 ...and many years later, Tom Scherman in the now fully restored Time Machine, a picture probably shot during Bob Burns "return of the Tim Machine" show.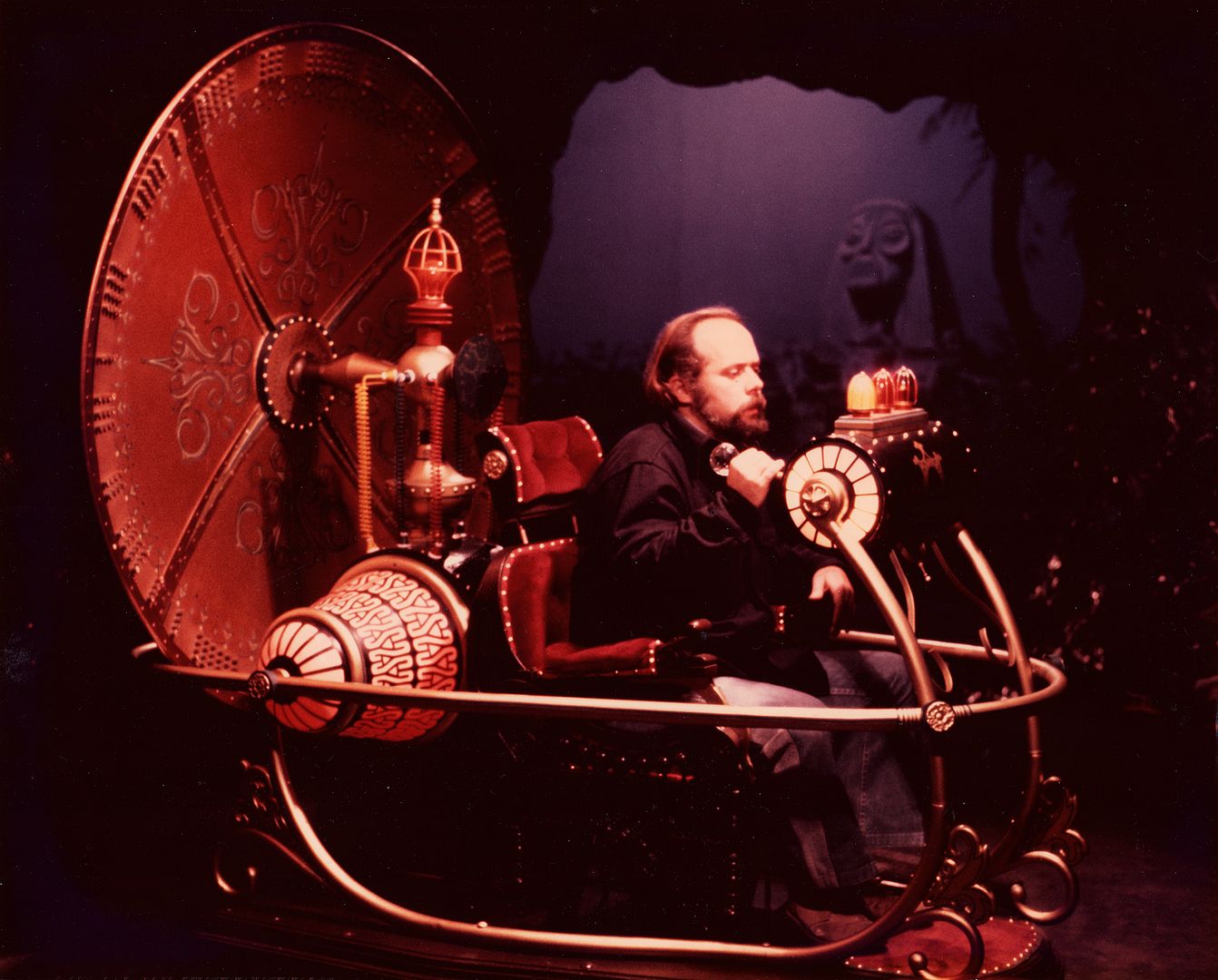 Here is another a picture of Evelyn, probably also shot during the same show.
I can't thank enough Evelyn for this great never-seen-before pictures that i'm sure you've all enjoyed a lot!
Pictures: copyright Evelyn Turner, MGM